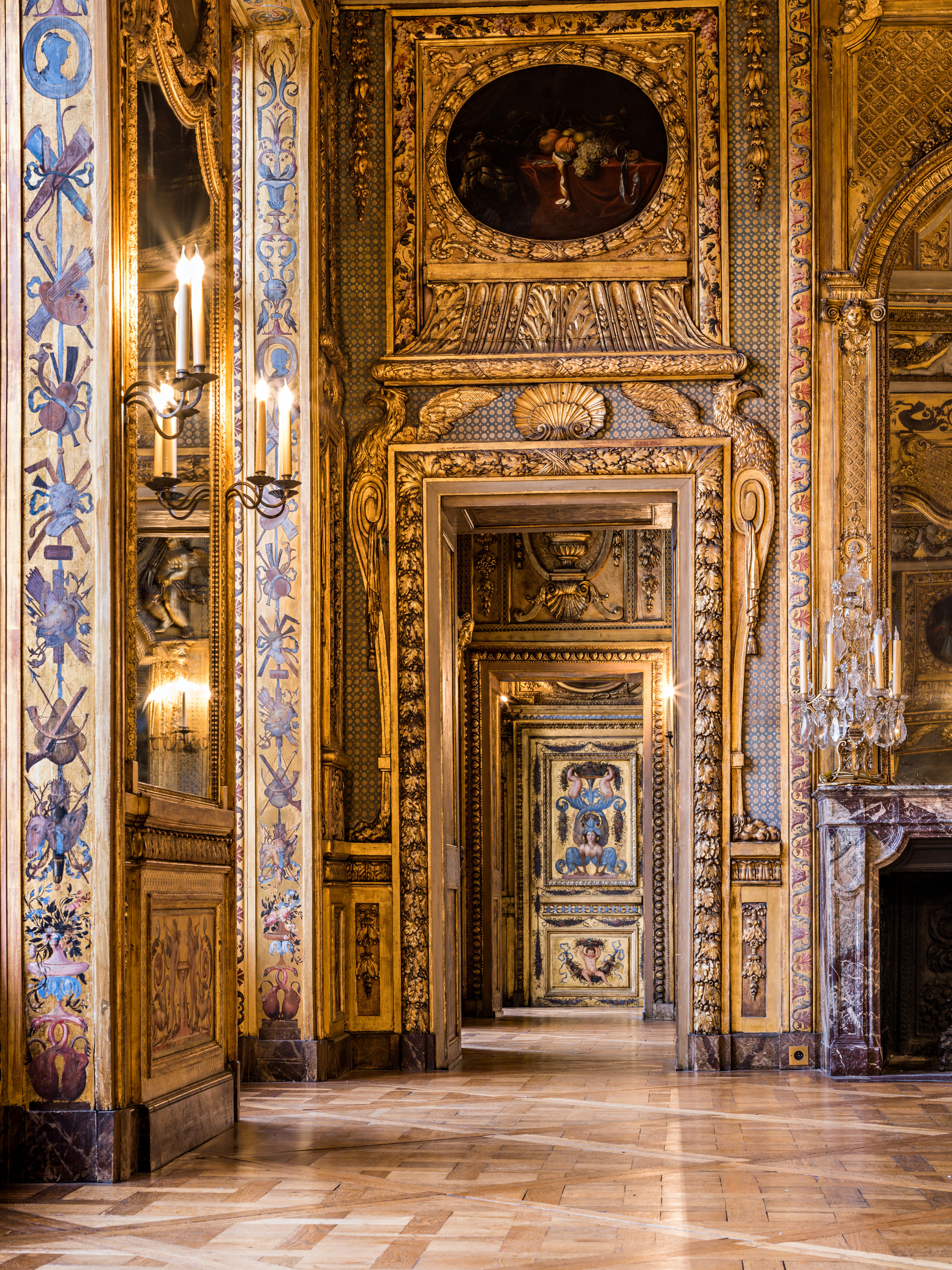 Half-Day and Day-Long Experiences in Paris Region (fr|en)
Visit a private château outside of Paris and enjoy lunch in one of its historic rooms before setting out to explore the estate's gardens. Discover the art of porcelain-making in a private workshop then enjoy a dinner served in historic Sèvres crockery at a private location overlooking the Palais Garnier. Step into sumptuous Parisian townhouses, fly by helicopter to the Loire Valley for exclusive experiences or have your favourite museum to yourself. Vendôme Circle offers exclusive cultural experiences that will immerse you in the cultural life of the Paris Region and beyond.
Visitez un château privé à l'extérieur de Paris et profitez d'un déjeuner dans l'un de ses salons historiques avant de partir à la découverte des jardins. Découvrez l'art de la porcelaine lors d'un atelier privé puis profitez d'un repas servi dans un service de Sèvres dans un lieu exceptionnel surplombant le Palais Garnier. Poussez la porte des hôtels particuliers somptueux, partez en hélicoptère en direction du Val de Loire pour des expériences exclusives ou profitez de la privatisation de votre musée préféré. Autant d'expériences que propose Vendôme Circle pour vous faire (re)découvrir Paris et sa région.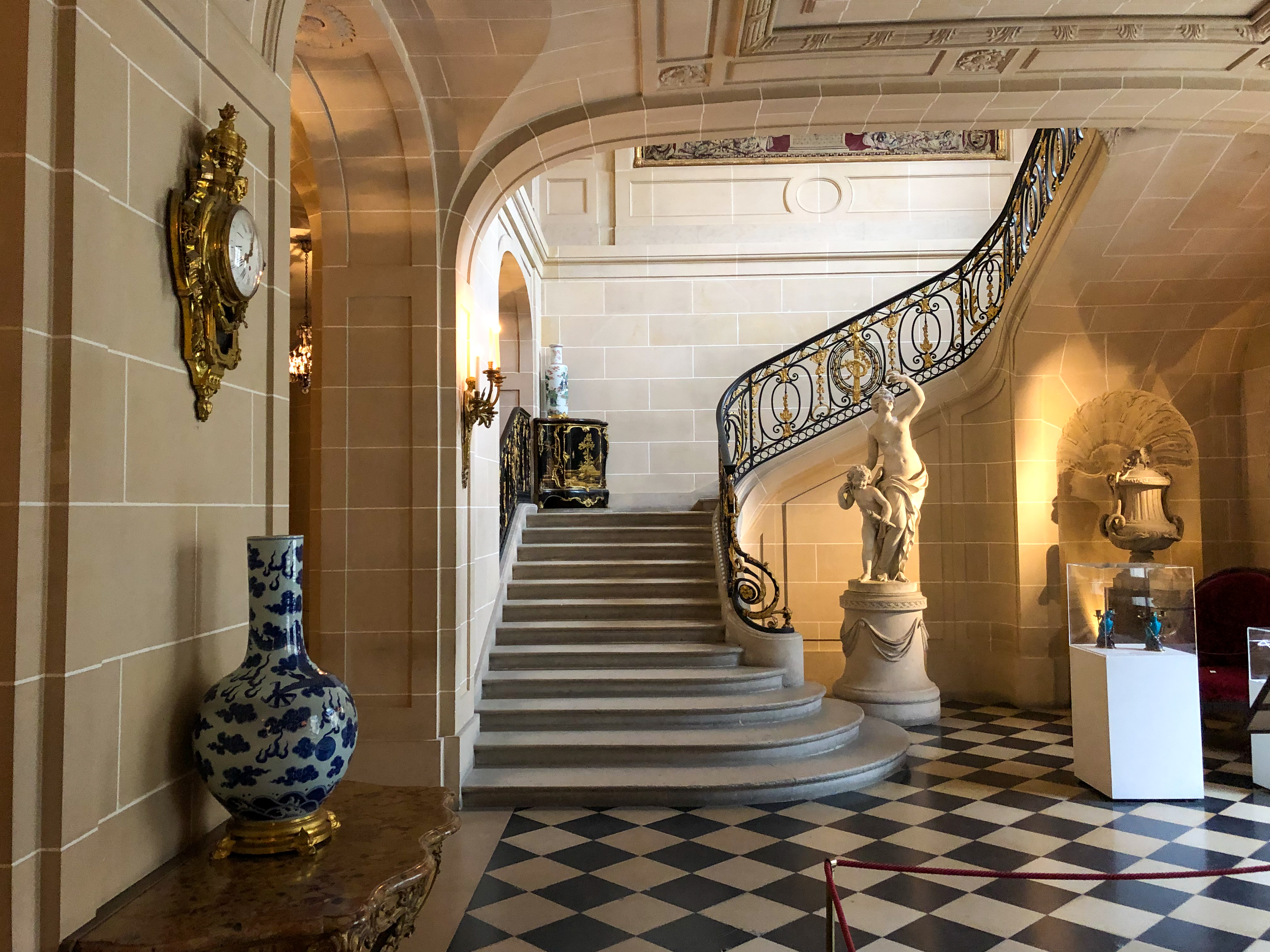 An Insider's Paris
Paris would seem to need no introduction. Vendôme Circle invites you, however, to step into a Paris unknown to many a traveller, unfamiliar indeed to many a Parisian. Through walking tours and guided visits, you will be immersed in the literature and history of Paris as well as discover important collections of art and design such as at the Musée Nissim de Camondo, pictured above.

Victor Hugo, Jean-Paul Sartre, Simone de Beauvoir, Hemingway, Théophile Gautier, Emile Zola and Madame de Sévigné are just some of the writers whose voices will give life to our tours. This Immersive Experience will also allow you to savour the excellence of French cuisine both at local restaurants as well as through exclusive dining experiences at some of the best restaurants Paris has to offer, depending on the category.

This Vendôme Immersive Experience includes nine nights at a four- or five-star hotel in the centre of Paris, depending on the category. Over the course of eight days you will explore some of Paris' most important neighbourhoods whilst learning about French history and some of the many writers and artists who called Paris home. Michelin-starred dinners in private dining rooms including at a chef's table (Prestige category), walking and guided tours, an excursion to a nearby château, a private boat ride on the Seine and much more await you.

Note: An Insider's Paris is currently available in two categories: Premium and Prestige.

Upcoming dates: No dates currently available. Contact us to reserve a place on next available Experience.

Price: From 8,661 € (Premium) or from 14,378 € (Prestige)

Nine Nights/Ten Days. Limited to six travellers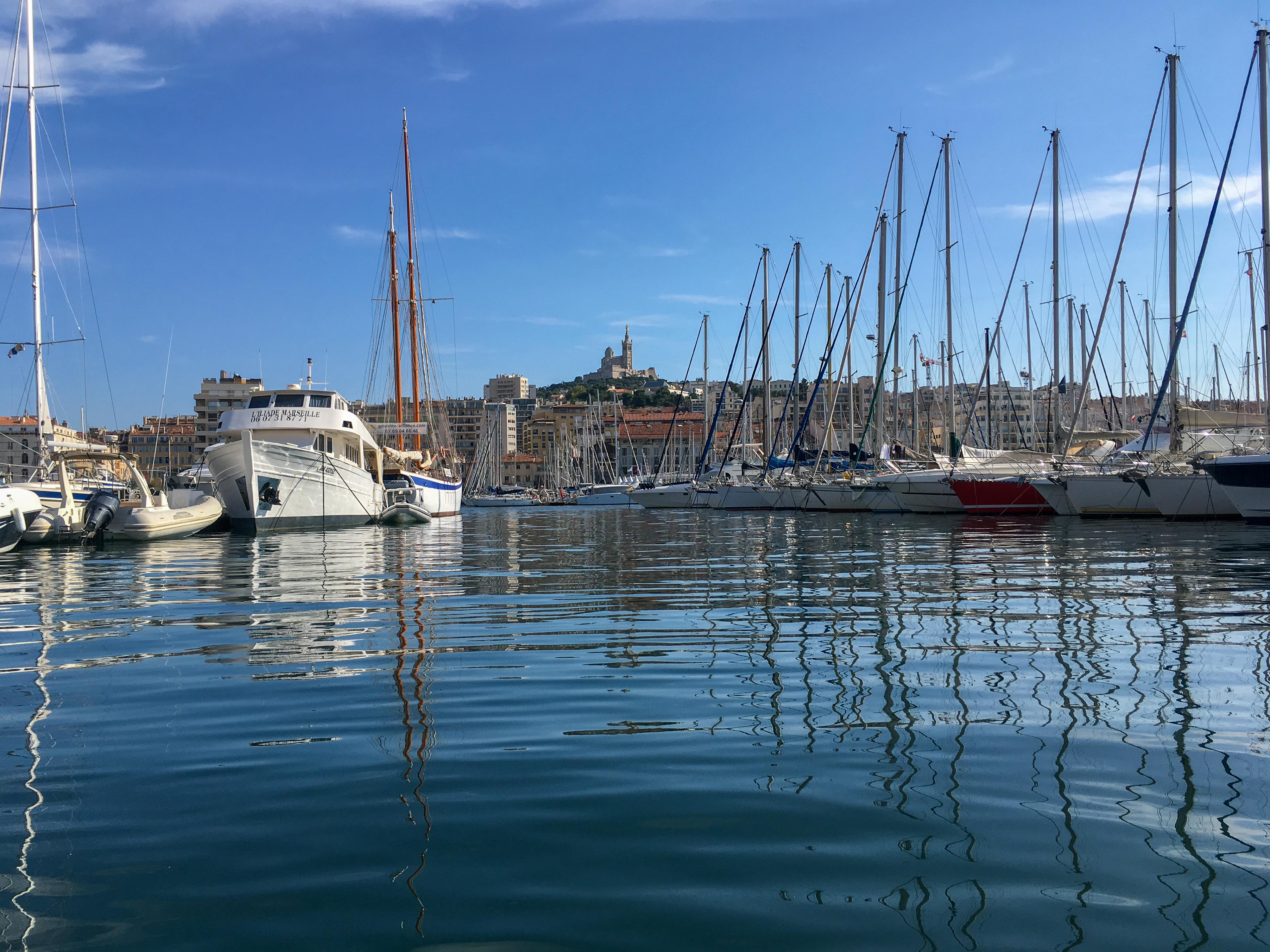 Capitals of Provence
From the vineyards at the foot of the Sainte-Victoire Mountain to the stunning Mediterranean coastline, from the ochre-hued squares of Aix-en-Provence to the pastel-shuttered houses surrounding the Roman Amphitheatre in Arles, this Vendôme Immersive Experience is all about the colour and vibrancy of Provence.

It is also an invitation to enter the world of writers as diverse as Madame de Sévigné, Emile Zola and Julius Caesar as well as artists such as Cezanne, Van Gogh, Granet, Van Loo and many more. You will step into the very landscapes they painted as you learn about the rich history of the region and experience its enduring culture.

This Vendôme Immersive Experience includes a one-night stay in Paris and eight nights in an Italianate villa in Aix-en-Provence from which we will explore the three historic capitals of Provence: Marseille, Arles and Aix. Through walking tours, wine tastings, meals at Michelin-starred restaurants, drives through the Provençal countryside and more, you will be immersed in one of the most unique regions of France.

Note: Capitals of Provence is currently available only as a Prestige Experience. A Premium Experience is in development.

Upcoming dates: No dates currently available. Contact us to reserve a place on next available Experience.

Price: Please enquire

Nine nights/ten days. Limited to six travellers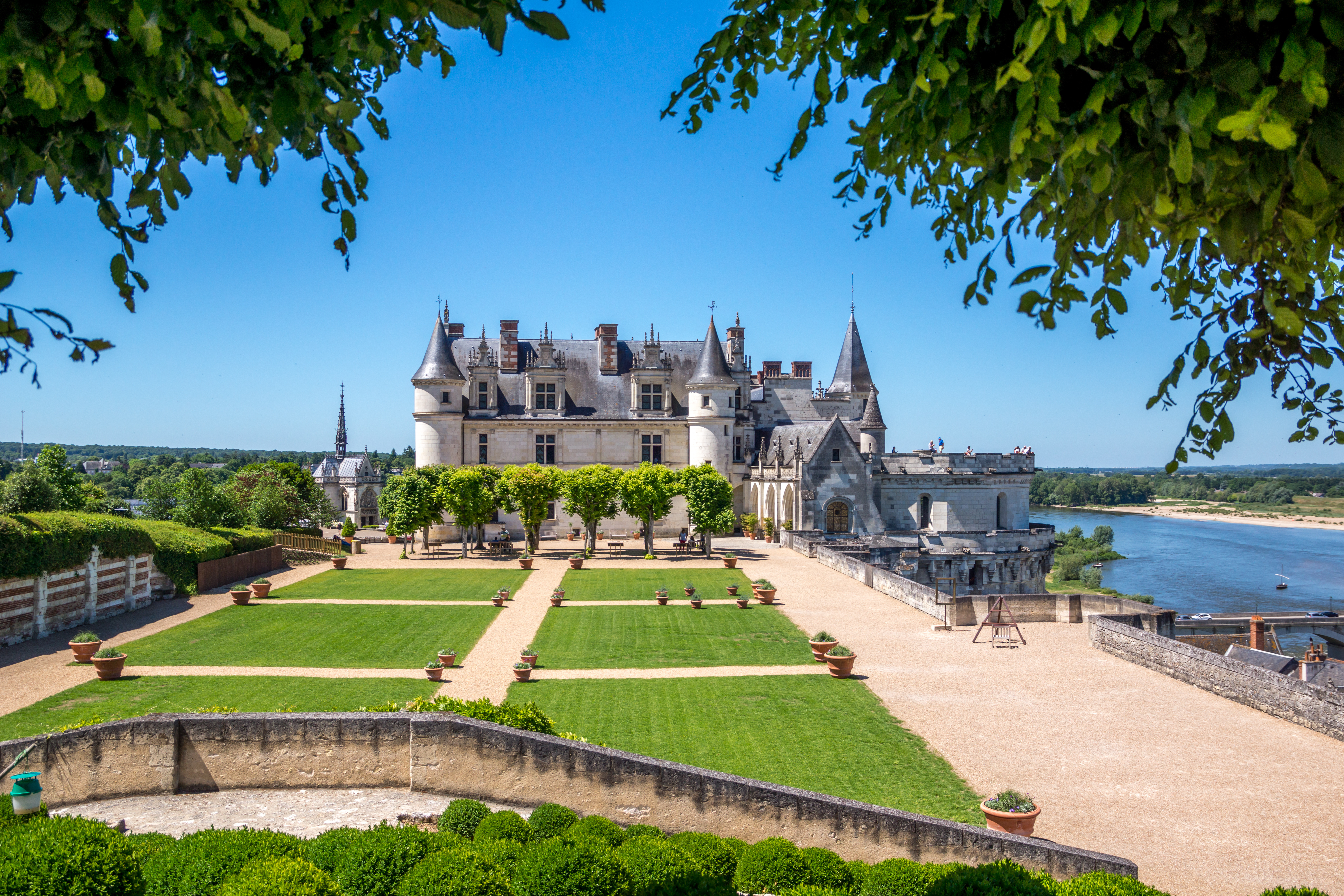 French Renaissance
In 1515 Francis I acceded to the throne of France, the first of a new—and the final—branch of the Valois dynasty to rule over the Kingdom of France. He invited Leonardo da Vinci to reside in Amboise near his own Royal Château, launched construction of a new Louvre Palace, founded the Royal Library, declared French the official language and invited Italian architects and artists to his court.

You are invited to discover the richness of the French Renaissance, marked not only by Francis but also by such people as Anne de Montmorency, Marguerite d'Angoulême, Catherine de Médicis and Marguerite de Valois. Writers such as Montaigne and Rabelais thrived in this environment and new schools of architecture and painting emerged. Ancient languages and literature regained popularity. Gardens were redesigned. A new humanism developed. Embracing all these new movements and a renewed appreciation for life itself, a new French art de vivre was born.

This Vendôme Immersive Experience includes five nights in the Loire Valley and four nights in Paris at four and five-star hotels. Each day we will have lunch or dinner together, including at restaurants with one and two Michelin stars. You will also discover wines from the Loire Valley, once praised by Rabelais. You will be escorted by Vendôme Circle's founder who will provide you with an overall vision to complement guided visits of some of the most important châteaux of the Renaissance.

Note: French Renaissance is currently available only as a Prestige Experience.

Upcoming dates: No dates currently available. Contact us to reserve a place on next available Experience.

Price: Please enquire

Nine nights/ten days. Limited to six travellers
Art on the Riviera
In the 1920's F Scott Fitzgerald was writing 'The Great Gatsby' and 'Tender is the Night' not far from Cannes, Matisse was painting in Nice and Coco Chanel was sunbathing in Monte Carlo. A few decades later, Pablo Picasso would settle near Cannes and Marc Chagall would do likewise in the stunning town of Saint-Paul-de Vence (pictured at the top of this page). This 20th-century Riviera set were preceded to these shores by generations of English aristocrats and royals who wintered here regularly, not the least of which was Queen Victoria herself.

Plunge into this world where stunning landscapes form the backdrop to centuries-old cities, where Grecian and Italianate villas give onto a watery horizon, where collections of modern art are abundant and where you will be thoroughly immersed in Riviera life.

This Vendôme Immersive Experience includes nine nights in one of Fitzgerald's former villas turned five-star hotel with sumptuous views out towards the Bay of Cannes. The hotel also includes a Michelin-starred restaurant where we will have our welcome dinner and where breakfast will be served each morning. Guided visits of some of the most important museums on the Riviera, walking tours, boating excursions, exclusive dining experiences and an opportunity to create your own fragrance in the perfume capital of the world are just some of the highlights of this Immersive Experience.

Note: Art on the Riviera is currently available only as a Prestige Experience.

Upcoming dates: No dates currently available. Contact us to reserve a place on next available Experience.

Price: Please enquire

Nine nights/ten days. Limited to six travellers